Hoonah, AK contains some of the last of the untouched wilderness in North America, and it's also a great place to spot pods of whales on your summertime whale-watching excursions. The captains of our cruise ships are well accustomed to the waters of Icy Strait Point and offer a guaranteed whale-watching experience.
There's no better tour experience in Hoonah, Alaska, for your first great adventure on Icy Strait Point. Hop aboard and lounge in the heated cabins of our cruise ships as you enjoy a whale-watching tour in Southeast Alaska with Icy Strait Shore Excursions.
A tour we think you'll love
Be sure to book your tour ahead so you don't miss out on your whale-watching adventure!
What To Know Before You Go Whale Watching In Hoonah This Summer
Whale watching is an amazing adventure you will want to experience if you're in the area this summer. Humpback whales are much like people because they want to be comfortable as the seasons change. Because of this, most humpback whales are found in Central American, Mexican, and Hawaiian waters during the winter.
However, in May, the nutrient-rich waters of Alaska draw these magnificent creatures to Icy Strait Point and Glacier Bay for the warm summer months. Humpback whales travel in pods and fish together using a strategy called bubble net feeding. They work together to force circles of air bubbles around schools of herring to push them together so they can be swallowed whole.
When you embark on one of our Icy Strait Point whale-watching tours, the captain guarantees you'll see humpback whales, but watching this pod fishing strategy is always a delightful treat!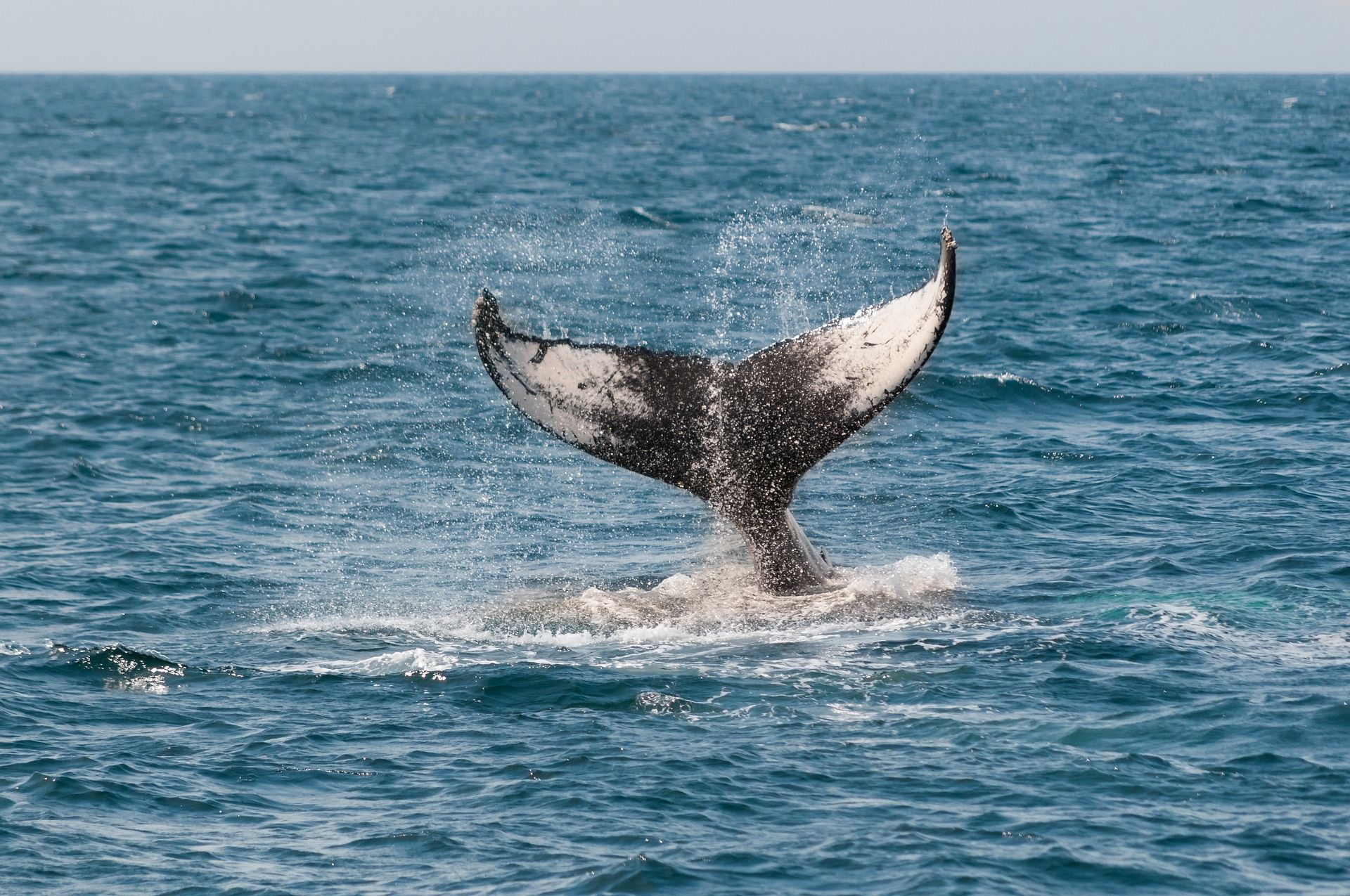 The Best Time For Whale Watching In Alaska
Since whales migrate to Southeast Alaska for the summer, the best time to take our whale-watching tours is between the months of June and August. However, this is a booming tourist season in Alaska, so the tiny population of 800 people in Hoonah spikes to a whopping 10,000 cruise ship passengers swarming the area for whale watching. Because this is the best time for whale watching in Alaska, the droves of people are unavoidable.
If you want an experience at Icy Strait Point with fewer tourists, it's a good idea to visit the area in May or September, which is still the best time to see whales in Alaska.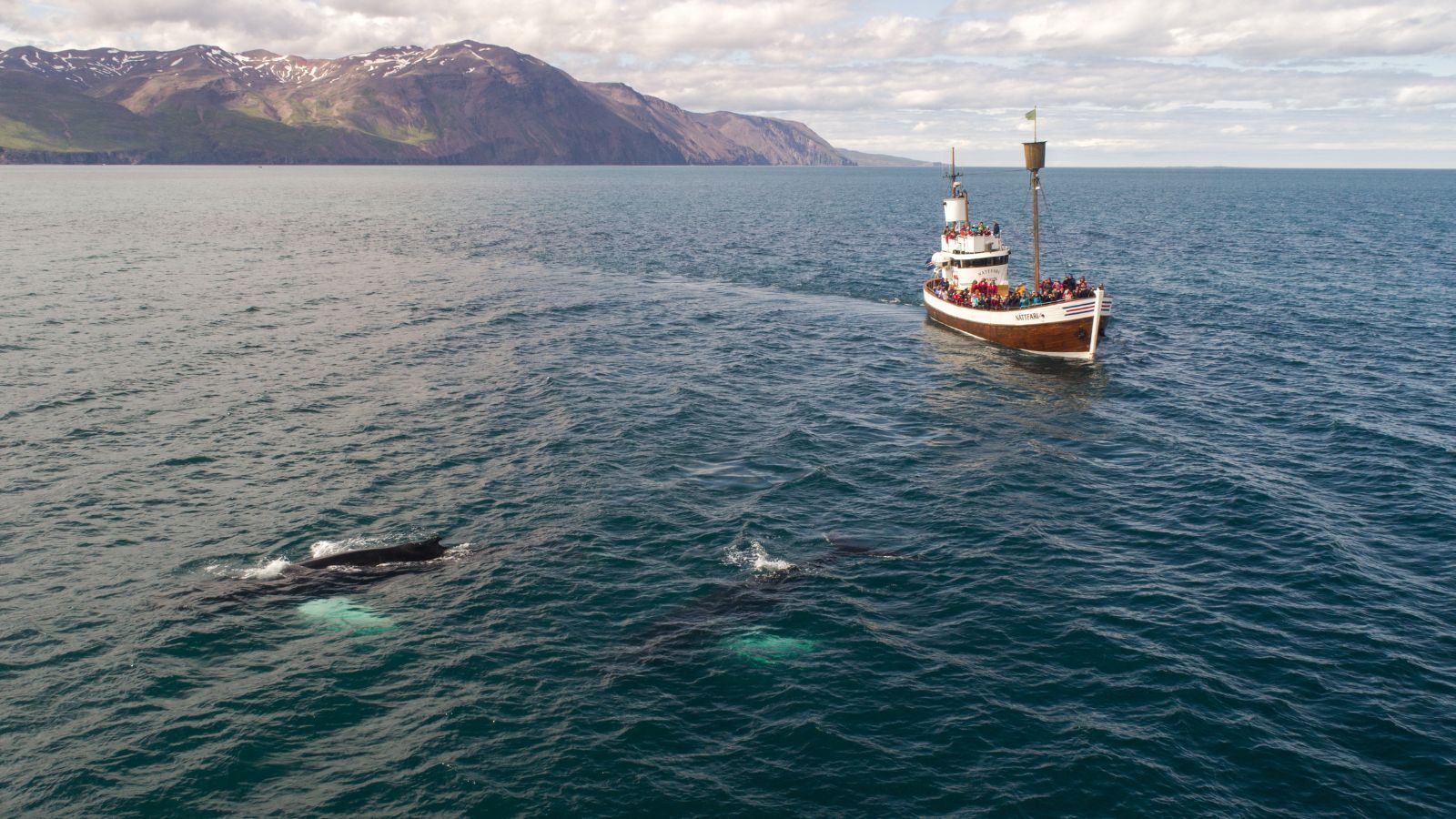 The Different Species Of Whales And Other Wildlife On Our Whale Watching Tours
When you embark on a whale-watching tour in Hoonah during the summer, one of the primary whales you'll encounter is the humpback. However, orcas are found feeding and living in the same waters year-round, so no matter what time of year you come to Hoonah for one of our whale-watching tours, you're sure to see some species while you're here.
Alaska is also known to have one of the densest populations of bears in the country, so it's also likely to see one fishing along the shore or traveling through the tree line as you ride on one of our whale-watching boats.
Some of the other wildlife you may see on a whale-watching tour in Hoonah include:
Bald Eagles

Sea Otters

Harbor Seals

Sea Lions

Porpoises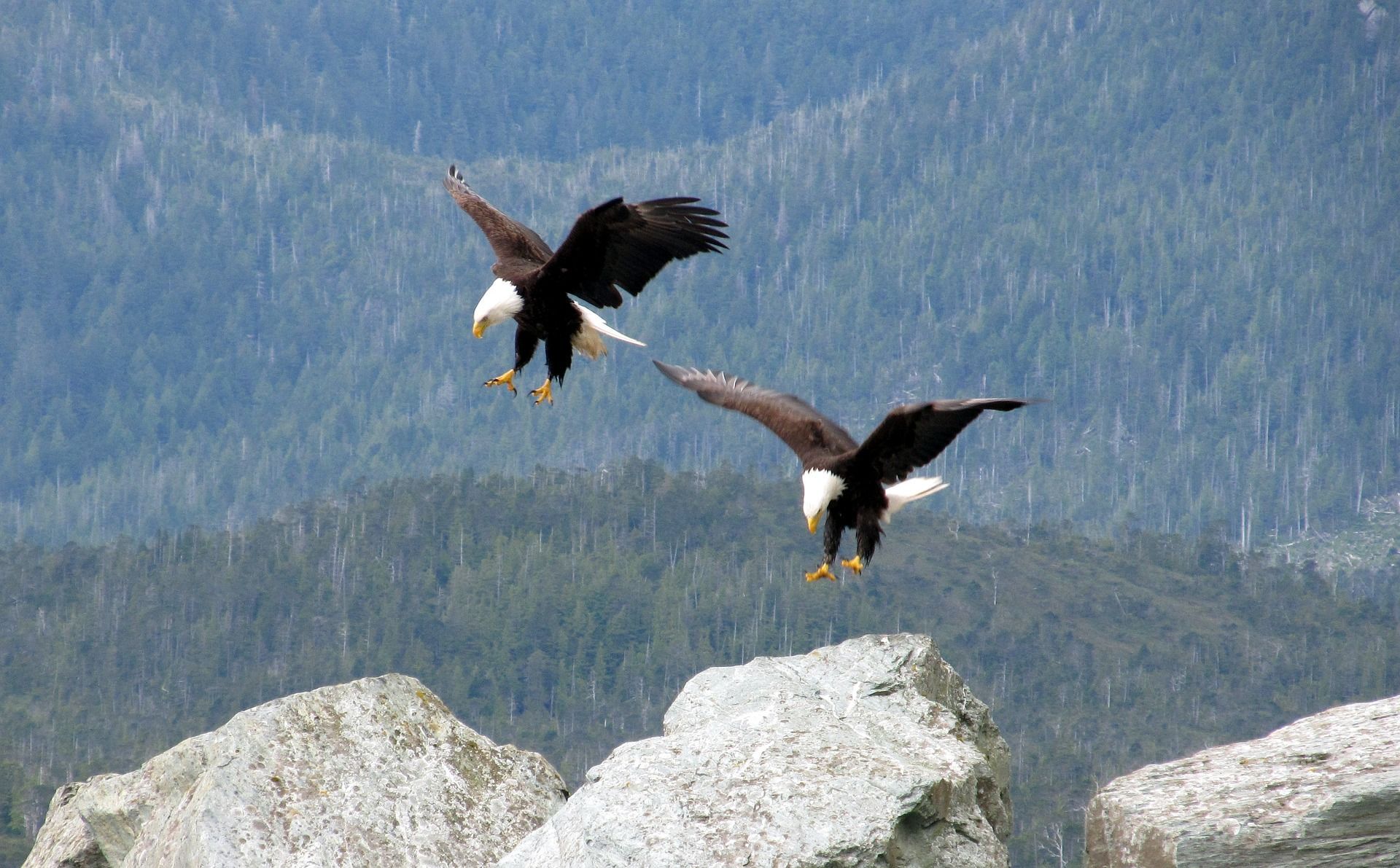 What To Expect On Our Whale-Watching Tours
When you decide to join us on our Icy Strait whale adventures, you can expect a comfortable ride on our whale-watching boats. Each of our boats can accommodate either 18 or 30 passengers and can be made into a private charter if you want to have a tour guide to yourself.
Each of our whale-watching tours lasts between three and four hours, but we take every precaution to ensure your complete comfort as you whale watch with us. Every boat has a bathroom available for those who need it, so you don't have to worry about being distracted by a full bladder during our tours.
Although your visit will be during the summer months, the weather can be unpredictably cold, so we offer a heated cabin for you to stay warm and comfortable on our tours.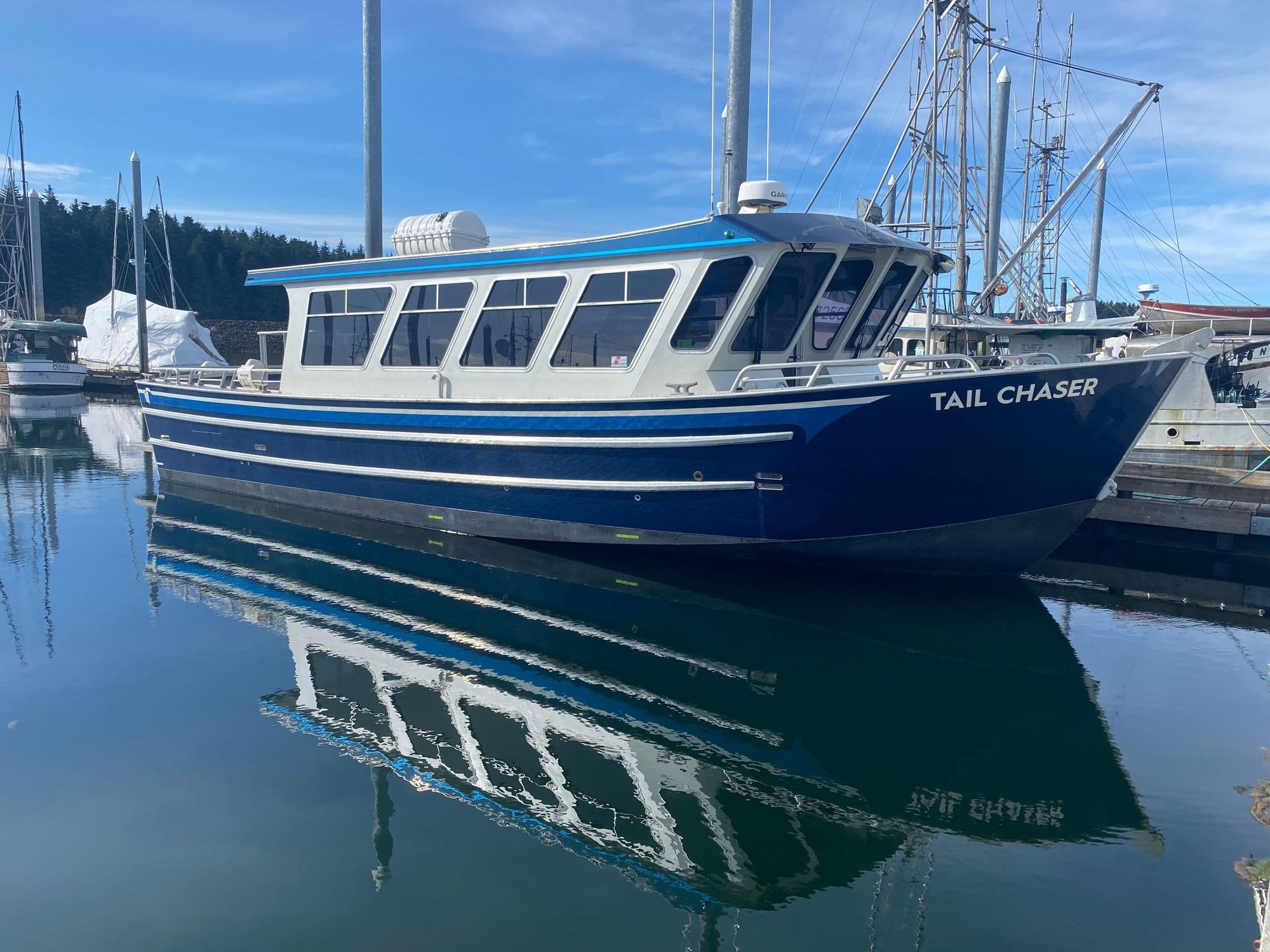 Suggested Packing List For Cruise Ship Visitors
Regardless of the summer month you choose to come whale watching in Alaska, you'll need to pack for cooler weather. The temperature stays primarily in the 50s and 60s in Hoonah during the summer but can get as high as the 70s on sunny days.
Because it's common to experience chilly days as you go Icy Strait whale watching on our tours, your captain recommends bringing layered clothing, a jacket or sweater, a hat and perhaps gloves to help keep your extremities warm, and rubber-soled shoes to walk safely along the deck of the cruise ship during your whale watch.
You might also want to bring a set of binoculars if you're interested in spotting local wildlife along the shore or beyond your field of vision. Another must-have item to bring along when you go whale watching is a camera to capture every moment with these majestic creatures.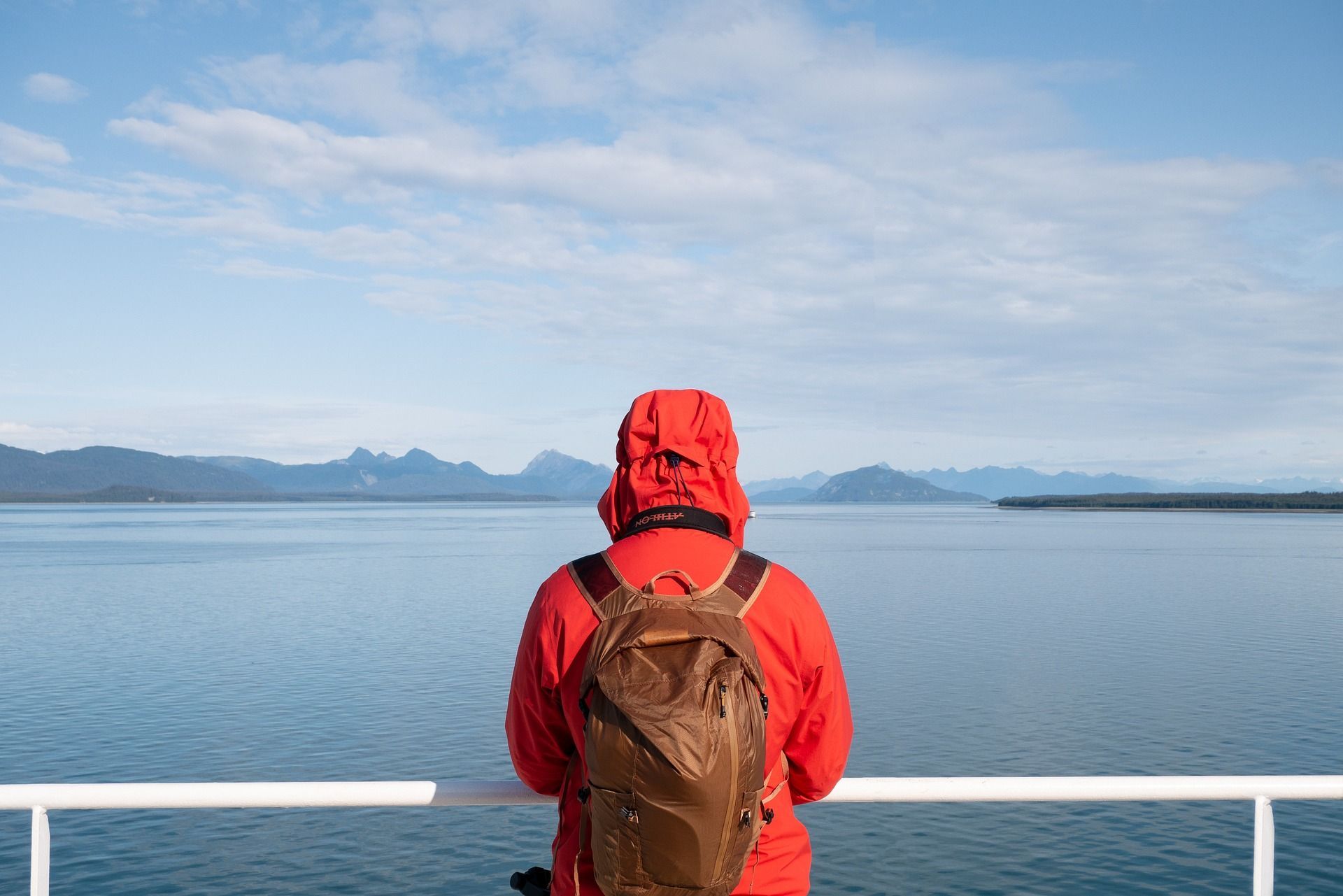 Why Choose A Whale-Watching Tour With Us
You can always expect an authentic Alaskan experience when you embark on a whale-watching journey with us. We ensure you get the best the land, sea, and sky in this beautiful wilderness has to offer for a truly unforgettable experience.
Our captains promise a guaranteed whale-watching experience, and you're also likely to see wildlife like sea otters, sea lions, and so much more as you lounge on a Hoonah whale-watching tour with us. We're so confident you'll see whales on your tour that we'll refund you $100 if you don't!
Keep in mind that even if you're on a whale-watching adventure with us, there are loads of opportunities to see wildlife like native birds in the area, crawling critters on the shore, and a variety of other sea wildlife, and you're almost certain to see a bear during your stay in Hoonah.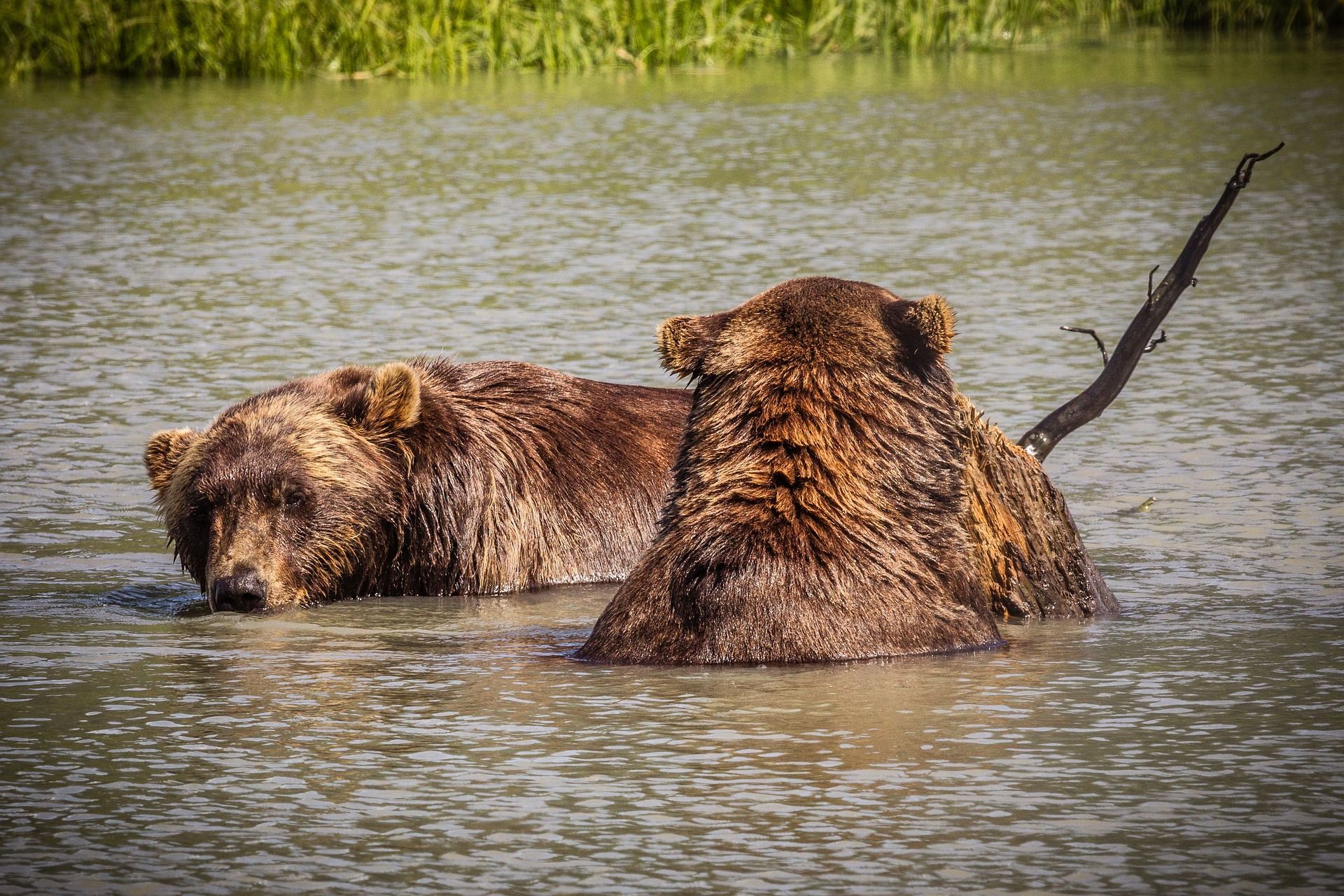 The Most Authentic Alaskan Adventure In Hoonah
We want you to have the time of your life while touring the Icy Strait Point with us, so we offer a wide variety of trip experiences that include kayaking, birding, and more. We offer a fishing experience that takes you out into the wilderness of Alaska with a Tlingit Native who will teach you everything you need to know about catching fish here in Hoonah.
Our most popular summer trip is, of course, our whale-watching excursions that take you deep into the waters surrounding Hoonah. Whether you embark on this journey with a boat full of fellow travelers or you charter us for a private event, you're sure to walk away with plenty of stories to share for a lifetime.
Don't miss out on this amazing experience if you're planning a whale-watching trip to Hoonah this summer. Make the call or head to our website to book your whale-watching excursion and to find out what other adventures lie in waiting for you here in Southeast Alaska!