Are you ready to sail off to one of the most enchanting Alaskan cruise ports? The fun never stops, the waters never still, and the wilderness never sleeps at Icy Strait Point Cruise Port!
It's an exciting world of cruise ships, guaranteed whale-watching tours, scenic gondola rides, coastal brown bears, and delicious Tinglit king crabs.
A tour we think you'll love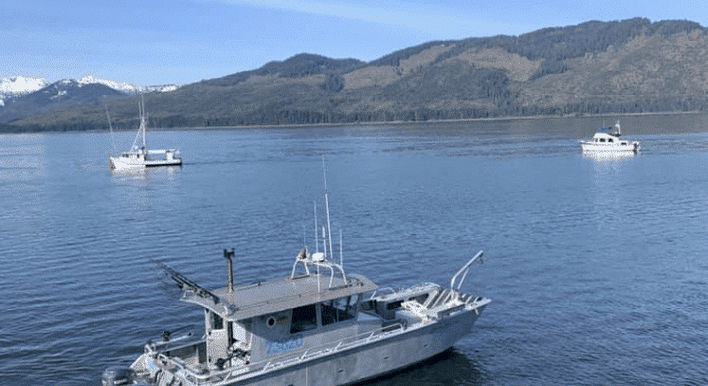 Saltwater Fishing Adventure
From $320
View tour
If you aren't quite familiar with this prime destination, go through our insider tips to help you make the most out of your cruise port visit.
Where Is Icy Strait Point Cruise Port?
This Alaskan cruise port is located on Chichagof Island. You probably know it as Hoonah. It's the only cruise port on the island, making it a hotbed of fun and thrilling activities.
So as you plan your Icy Strait Point excursions, just know you are in for a treat with jaw-dropping landscapes and majestic wildlife teeming in the area.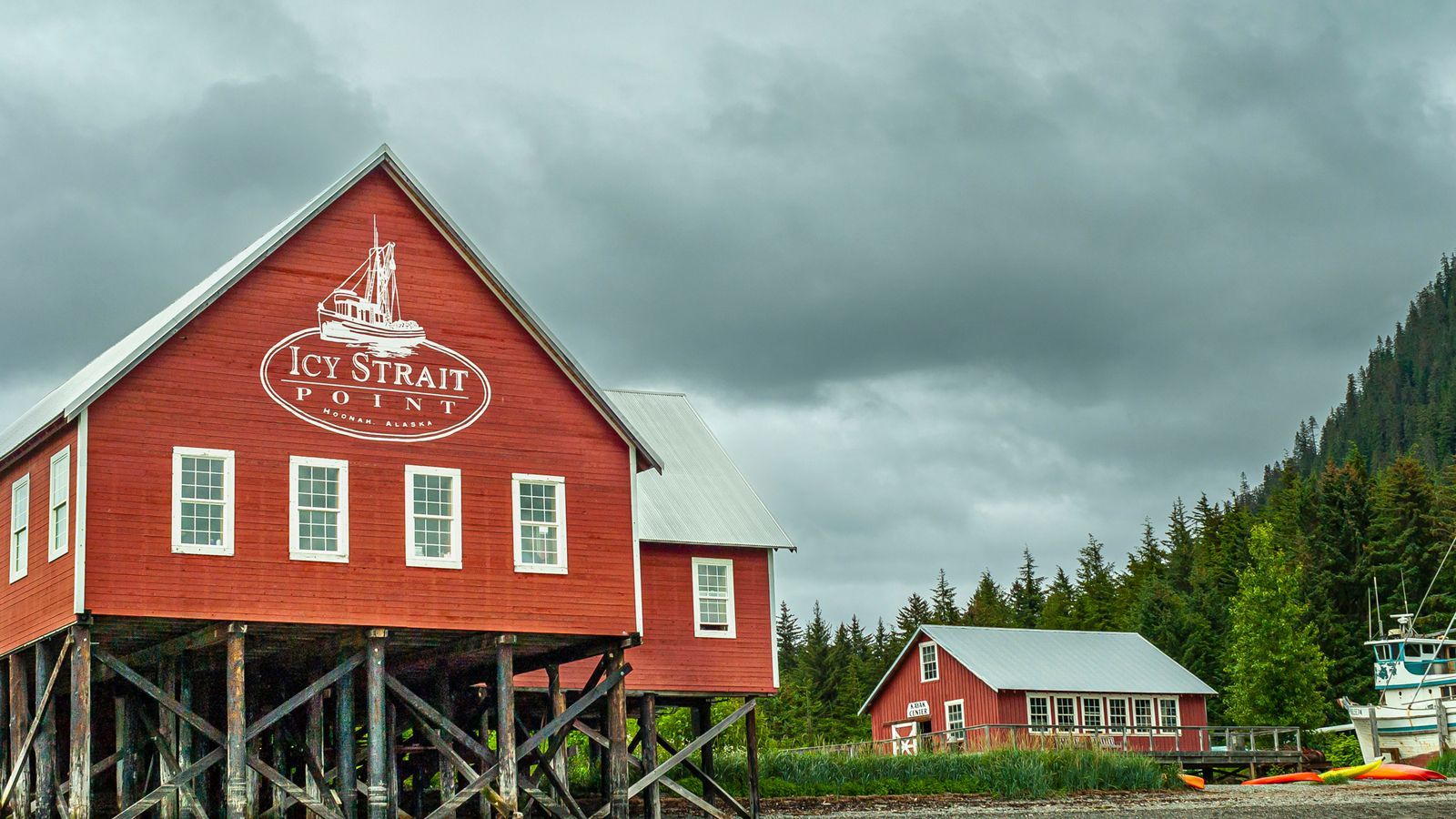 How To Get To Icy Strait Point Alaska Cruise Port
What's the best way to get to Icy Strait Point Port without too much hassle – a cruise ship!
Ahoy mate! Your fun starts on the cruise ship but doesn't even scratch the surface. Once the majestic cruise ships dock at the port, you know you are in for a wild adventure!
Here is the inside scoop on some of the best Icy Strait Point cruise lines:
Norwegian Cruise Line

Holland America Line

Princess Cruises

Disney Cruise Line
The Ultimate Bucket List: 7 Epic Things To Do In Icy Strait Point
Hold on to your hat because this list of seven things you should do when you visit the Alaskan gem will blow your mind! We featured top-of-the-line Icy Strait Point shore excursions to offbeat experiences that will leave you grinning. So, if you are ready for some serious fun, let's go!
1) First We Feast!
When it comes to satisfying your seafood tastebuds, Icy Strait Point got you covered. Being a coastal port, you can indulge in anything from succulent Alaskan king crab to perfectly smoked salmon, and the best Halibut Taco in SE Alaska! For an authentic Icy Strait Point culinary experience, go for the Halibut Taco at Oso Gordito. It has a delicate flavor, and its flaky texture will leave you craving more.
There are also other traditional Tlingit cuisines you should try, like smoked salmon or moose stew.
Now let's talk ambiance. Icy Strait Point restaurants offer a warm and cozy atmosphere with breathtaking views of the surrounding wilderness. Making it a perfect setting for a romantic dinner with your sweetheart.
For the best Foodie experience you have to GO LOCAL, leave the port toursity area and hit town to try out either of these restaurants on the harbor:
Try the Halibut Taco the Oso Gordito Food Truck or their hand cut loaded fries

Indulge in the Buffalo chicken wrap at The Fisherman's Daughter
2) Go For A Whale Watching Cruise At Point Adolphus
As you set sail on the best Icy Strait Point whale-watching tour, be prepared to witness the breathtaking beauty of Alaska's marine life.
Go "wow" with every splash of the magnificent humpback whales on thrilling whale-watching excursions!
These gentle giants will steal your heart as they breach and gracefully glide through the waters. You will feel like you are sitting next to David Attenborough in a National Geographic documentary.
But wait, there is more! You are not only going for whale watching on your Alaskan cruise. Keep an eye out for orcas, sea lions, otters, and porpoises. You'll be surrounded by an underwater world that is truly magical.
3) Get A Taste Of Alaskan Wilderness
Other than whale watching, mother nature continues to show off some of her best Chichagof Island creations. If you've had enough of whale-watching cruises, let's explore the Alaskan wilderness. Surround yourself with Icy Strait Point lush forests, towering trees, and hidden trails.
For a more adventurous experience, how about making your way to the Glacier Bay National Park? The breathtaking beauty of icy wonders standing tall like frozen sentinels is a view to bestow. So if you are a snow globe lover, be prepared for nature's whimsy on this adventure.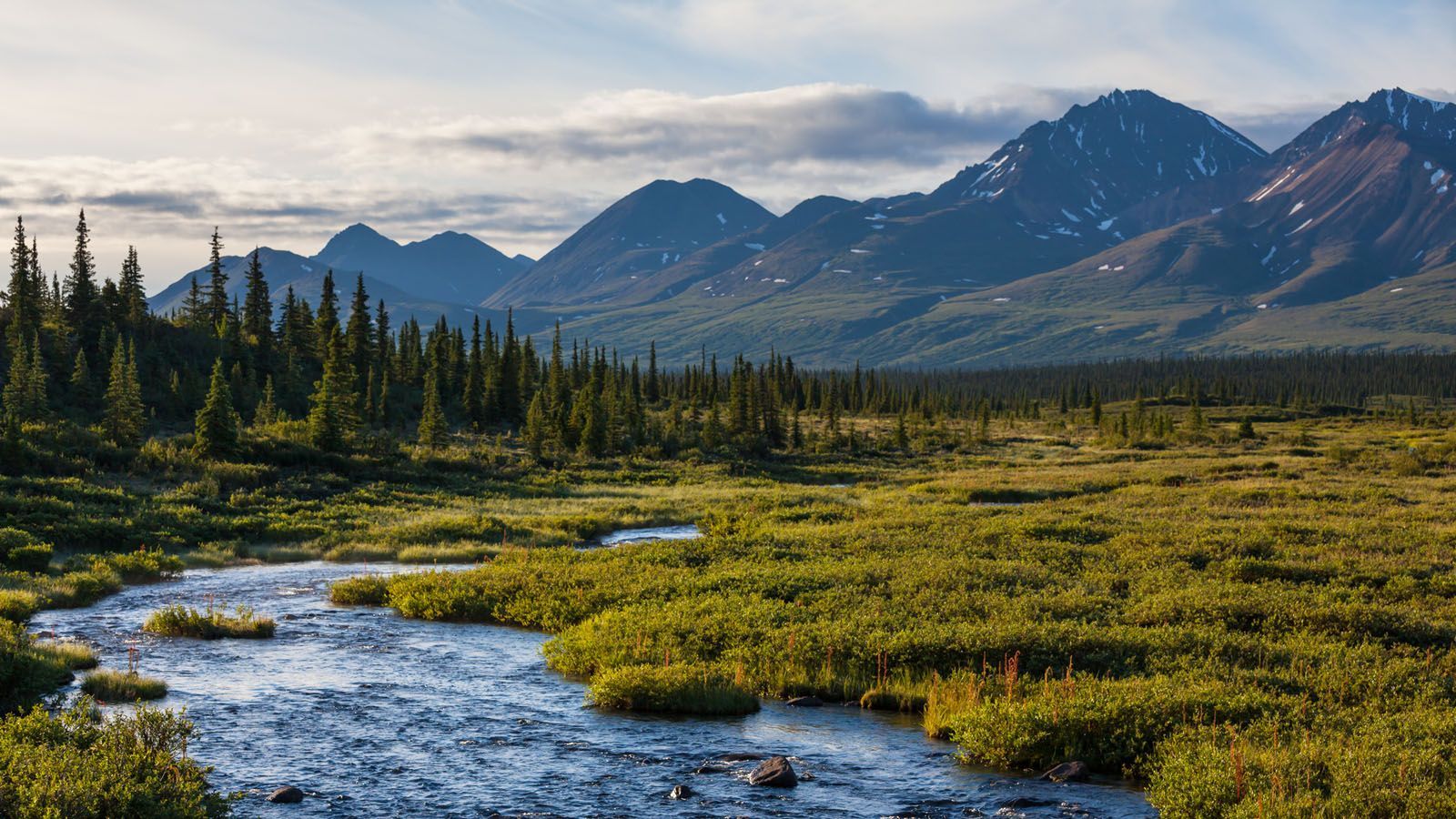 4) Go For The World's Largest Zipline
Birds won't have anything on you at an Icy Strait Point Alaska zip line! Plunge into the Icy Strait Point's most thrilling zip ride in the world. Feel the wind whip through your hair and the sense of exhilaration fill your veins on any of its six 5,330' zip lines.
It's the best rollercoaster ride since you will have no tracks. Just be in solitude in the sky like a bald eagle! But this experience is more than just spreading your wings.
The views! Oh, the views are to die for (don't take it too literally). Take a moment to take in the breathtaking beauty of Icy Strait Point – Marvel at the rugged coastline, leafy greenery, and sparkling waters where reality merges into fantasy.
And guess what? You can also spot some wildlife as you zip through the wilderness. Otters frolicking in the water squirrels darting through the trees, and probably eagles flying beneath you.
5) Try Kayaking Along The Waters Of Port Frederick
Are you a Dane Jackson at heart? You can only find out by trying your hand at Port Frederick Bay.
With nature's feathered acrobats, bald eagles will give you the VIP escort treatment as you gracefully glide through the most breathtaking landscape.
But don't be so caught up with what's above you that you miss out on what's beside you! The humpback whales make a comeback each time.
If that doesn't cut it for an exciting nature experience, the brown bears might steal the show as they observe your kayaking skills from a distance. So, you better wear your best suit for this reality show in the wild.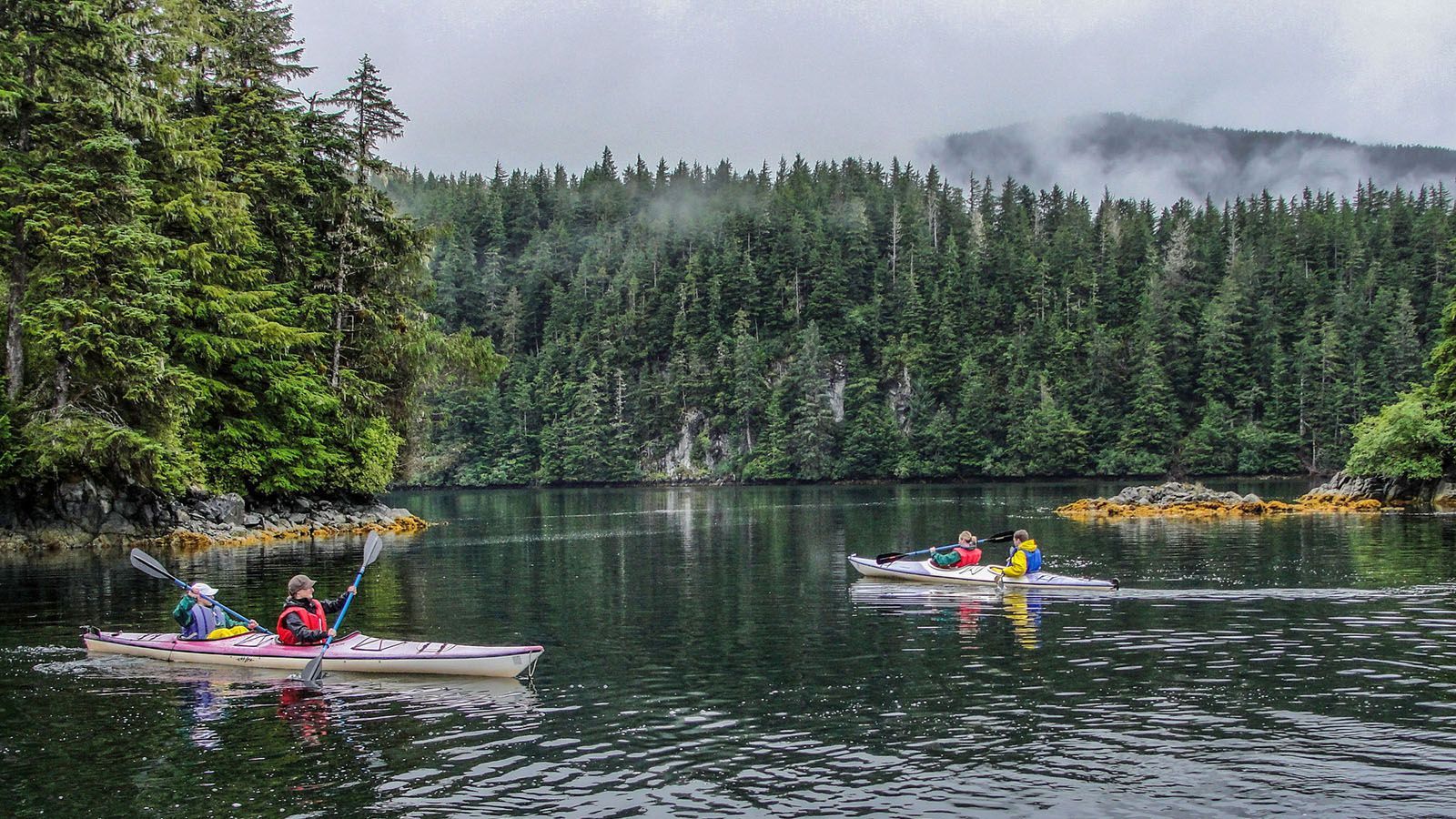 6) Shop Til You Drop In Icy Strait Point
Who says you can't go shopping in one of the coldest parts of the world?
If you are a true shopaholic, you will have the time of your life filling your bags with some of the best souvenirs of your trip to Icy Strait Point.
For the best stuff you have leave the port "ship shops" and Go Local!! Visit The Shops by HTA, a locally owned store right on the harbor. The Shops by HTA is a treasure trove for unique finds that will make your souvenir collection stand out. Whether looking for local artwork or handmade crafts, Tinglit's creativity will surely impress you.
Need a quirky magnet for your fridge? They got it. How about a cute plush bear for your little one? You'll find one! The Shops by HTA also have drinks and snacks, and they run a cooperative with the local tour operators where most of the locally run tours are available at a single location.
7) Sharpen Your Angling Skills
It would be quite fishy if you don't bring your rod and reel to your Icy Strait Point, Alaska trip.
A fisherman's paradise, Icy Strait Point is teeming with fascinating marine life. Channel your inner angler and treat yourself to fresh salmon or halibut; all you need is excellent skills.
Don't be surprised in you engage in a tug-of-war with nature when trying to catch a salmon. They literally carry their own weight.
Discover Icy Strait Point With Us
Now that you know all about the thrilling activities and surprises awaiting you at Icy Strait Point cruise port, it's time for the real deal. But don't be so quick to explore the port on your own.
If you want an authentic Alaskan experience, explore the area with the natives so you don't miss out on any wonders and also save on some coins.
We recommend Icy Strait Point Excursions, especially if you are going for a wilderness tour and brown bear search. Our family-run company based in Hoonah has the best local guides and exceptional customer service, to make your Icy Strait Point trip a breeze.