Alaska is known as the final frontier because of the massive acreage of landscape that remains wild and uncharted by human presence. The thriving wilderness of Alaska creates the perfect habitat for bears to lead a happy and healthy life. Because the state has the highest population of bears in the world, you're almost guaranteed the best bear viewing in Alaska.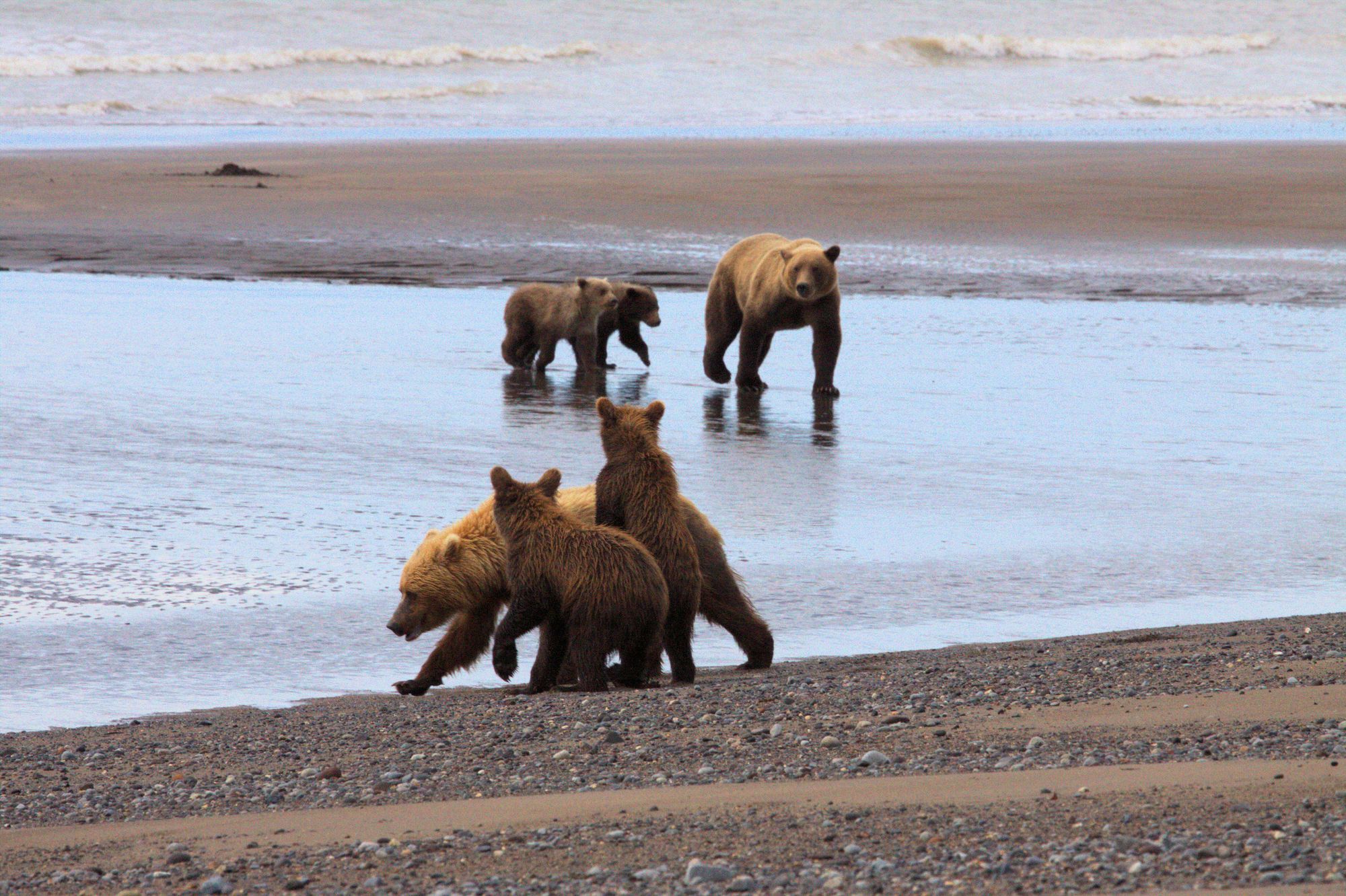 A tour we think you'll love
The best way to see bears in Alaska is to embark on a guided tour with a wildlife professional who can lead you to places like Crescent Lake in the Lake Clark National Park or Brooks Falls on the Brooks Range. Locations like these have viewing platforms so that visitors can enjoy bear viewing without disturbing the creatures as they hunt for salmon and other fish.
Some of the most popular tours for bear viewing in Alaska depart from areas like Anchorage, Kodiak, Homer, and Juneau, where you'll trek or ride through various national parks and forests like:
Katmai National Park

Denali National Park

Pack Creek Bear Viewing Area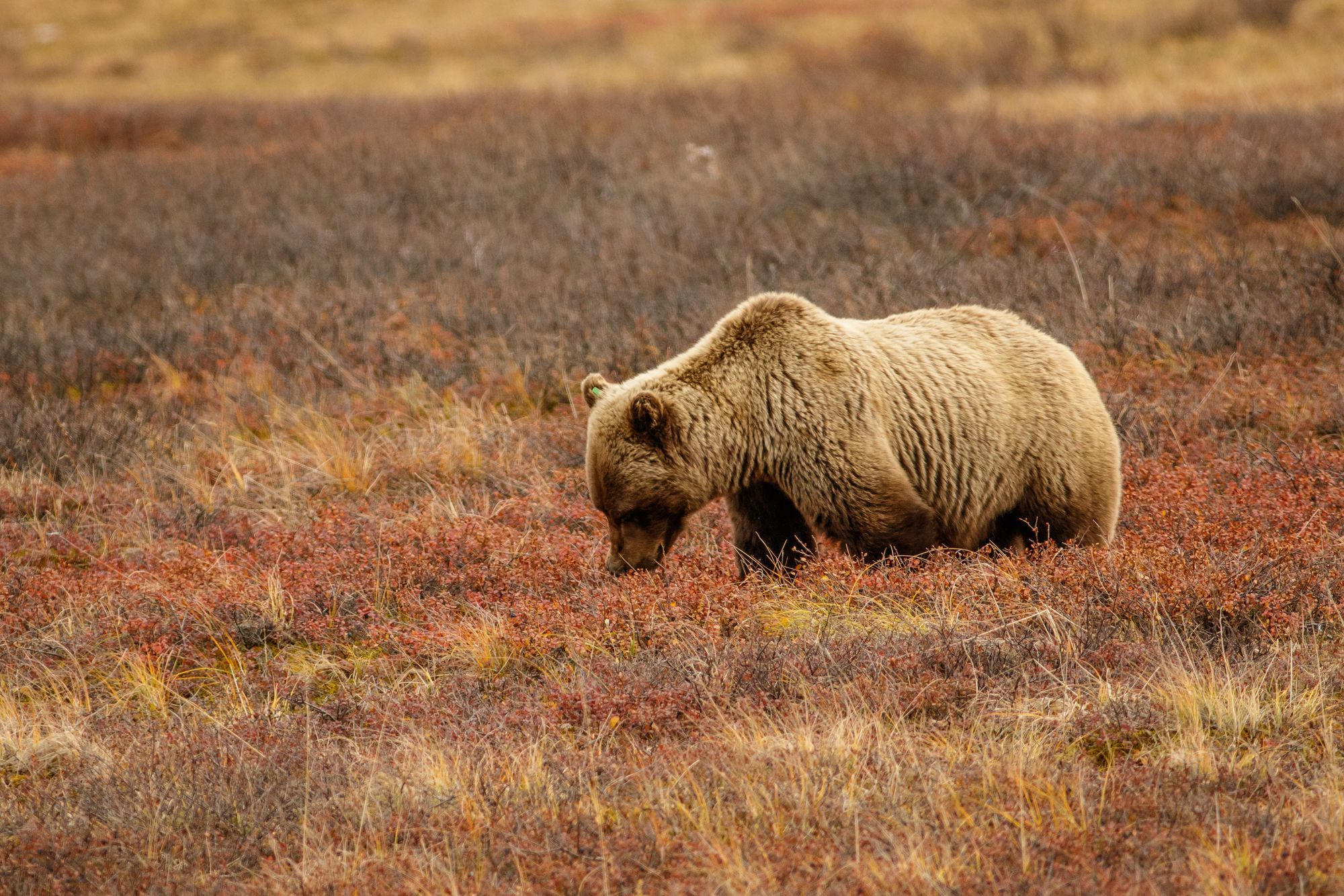 Experience The Best Bear Viewing In Alaska
Here at Icy Strait Point Excursions, we offer wilderness tours so visitors can have a positive experience searching for bears in Alaska. All of our bear-viewing adventures take place on Chichagof Island, where you'll discover the densest population of bears per square mile of any other location on Earth.
Your bear-viewing experience also depends on which season you decide to visit. In the early Spring, you can observe grizzlies, brown bears, and other hungry bear species as they make their way out of hibernation. You might see male brown or black bears chasing females during mating season or watch the marvelous sight of bears scooping salmon from the rivers with their massive paws.
No matter what season you decide to visit, make sure to visit our website to lock down your tour of the wild here in Alaska for the best bear-viewing experience.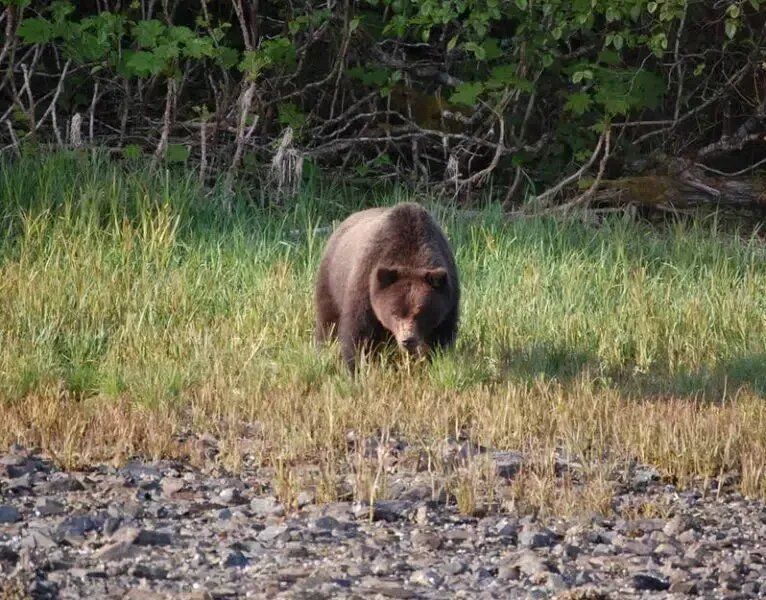 What To Know About The Bear Species In Alaska
Three bear species call the wild landscapes of Alaska home, and each one has unique features that help identify them while you're on a bear-viewing excursion in the region. The three different species you may encounter here in Alaska are:
Black Bears (Ursus americanus)

Brown Bears (Ursus arctos)

Grizzly Bears (Ursus arctos horribilis)

Polar Bears (Ursus maritimus)
You might be wondering why you see four different bear species on our list. Well, brown bears and grizzly bears are the same species, but the term brown bear refers to coastal bears. Grizzly bears tend to stay inland to do their foraging and hunting. Coastal brown bears are bigger than grizzly bears because they have a higher protein diet of salmon and other fish.
You can find brown bears and black bears in any national park in the state, but there are a few differences you should be aware of before heading out on a hike or bear-viewing tour. Both black bears and brown bears come in a variety of colors that make them easily mistaken for one another.
A grizzly bear, or brown bear, has a scooped profile, a hump on their back, straight toes, and long, somewhat curved claws. Brown bears frequently visit Crescent Lake at Lake Clark National Park in Anchorage and Katmai National Park at Brooks Falls to feast on salmon.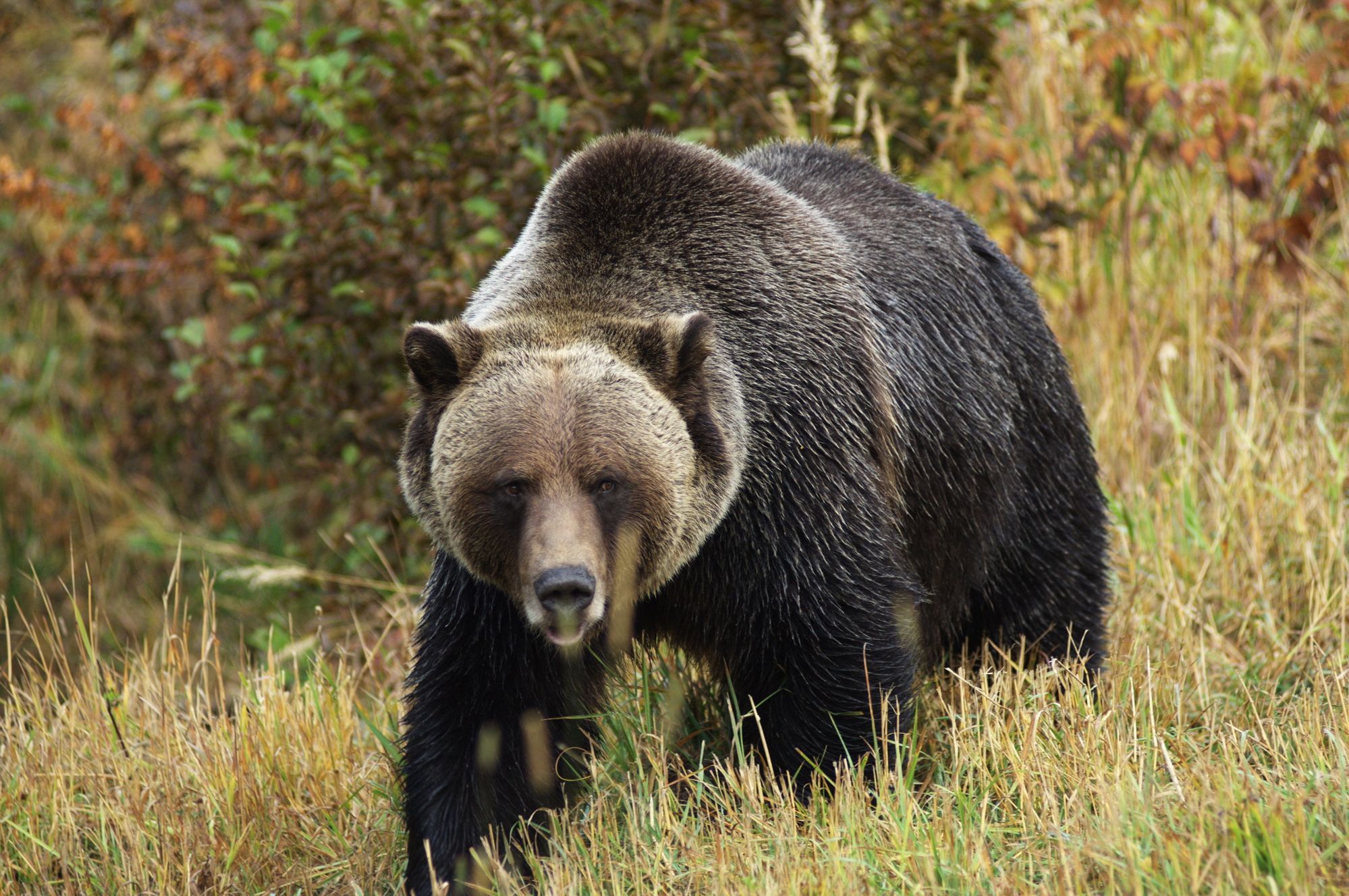 Black bears are the smallest North American bear and have a straight profile; unlike their grizzly bear cousin, there is no hump on their back, and their toes are spread apart and arced in shape with short curved claws. Black bears also have a variety of fur colors, including cinnamon, brown, and even bluish tones, so even a black bear can have brown fur!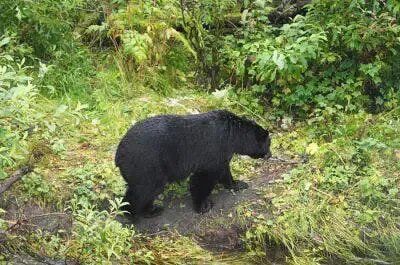 Polar bears are one of the more elusive bears in the wild of Alaska because they are considered marine mammals due to the amount of time spent on or near sea ice. Polar Bears are incredible swimmers and spend much of their time out in the water, but you can sometimes find polar bears at Bering Land Bridge Natural Reserve or at the Cape Krusenstern National Monument's Arctic parks.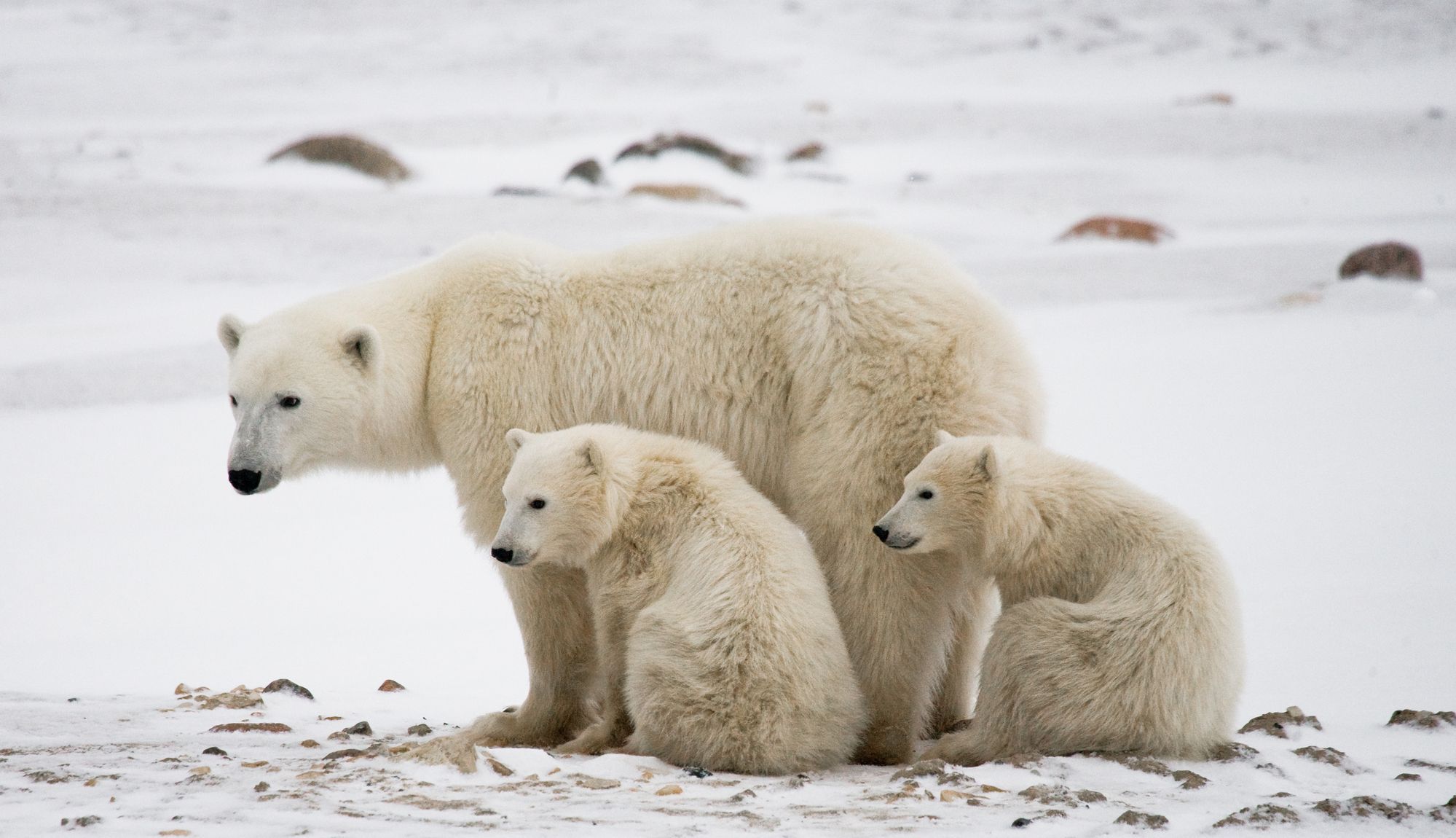 The Best Time To See Bear In Alaska
Bears emerge from their cozy hibernation spots around late March into early April, and they stay in the forests to forage for foliage and other food until the salmon run starts in the Spring. The salmon start their runs from the ocean up the rivers into Alaska in July and August, bringing the bears to the mouth of the river and the streams so they can devour their protein-rich salmon meal.
Keeping the salmon runs in mind, July through September is an optimal time for some of the best bear sightings in Alaska. In the Spring and Summer, bears are most active at dawn and dusk, but you can still search for them nearly any time of day.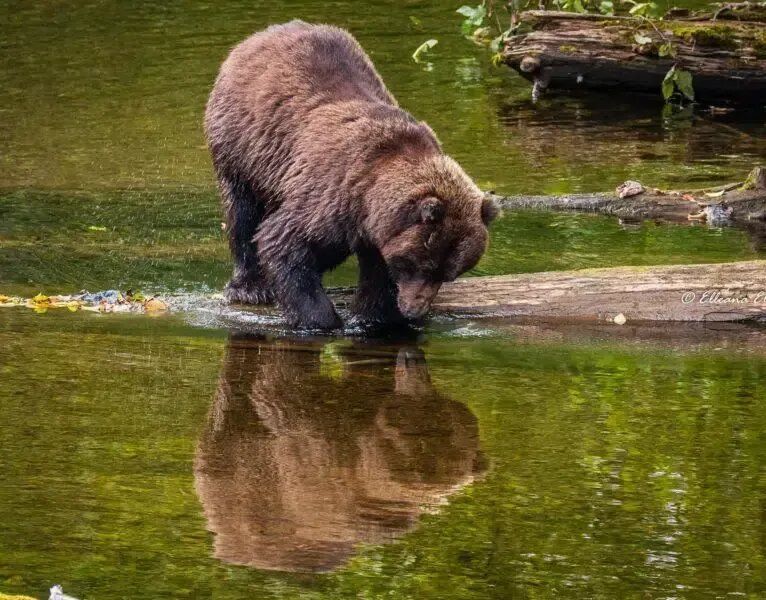 All About Chichagof Island
Chichagof Island is a small island in the ABC islands of Alaska and is found in the state's panhandle. As the fifth largest island in the United States, Chichagof Island has a landmass of over 75 miles long and 50 miles wide. The island is home to 800 residents in the tiny coastal town of Hoonah, which leaves plenty of space for the highest population of bears anywhere in the world.
If you want to see a brown bear or black bear, your best bet is to visit Chichagof Island in the Spring or Summer for an almost guaranteed bear sighting.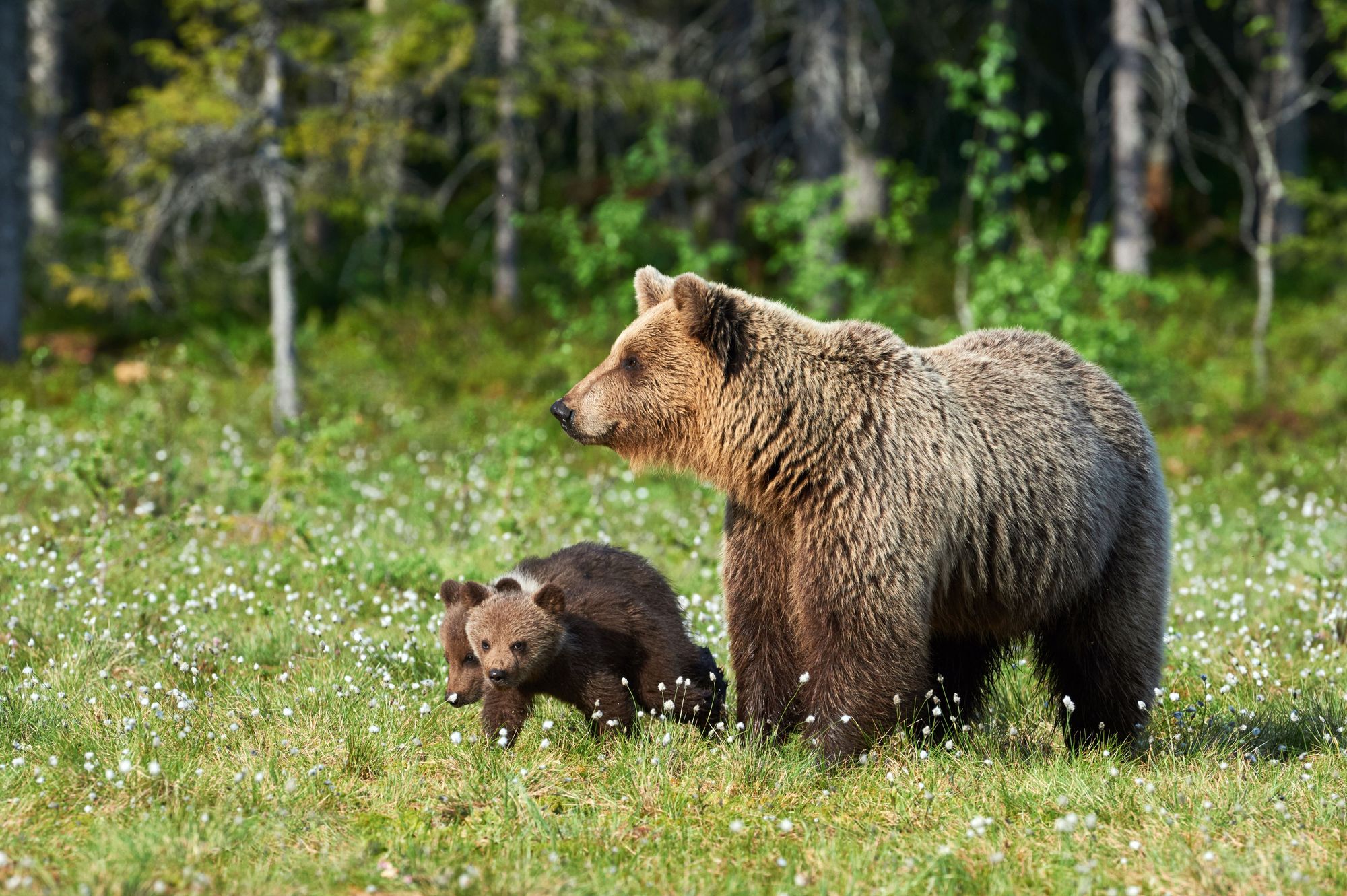 Tips For Successful Bear Viewing
Whether you're headed to one of the Arctic national parks to try your luck at finding polar bears or trekking into the wild with a professional guide, choosing the right season is always the first consideration to make for a successful trip.
Visitors should consider bringing a scope or binoculars to see wildlife more clearly. Whether in a national park or in the wild, keeping your distance from animals is not only respectful, but it creates a much safer experience. Be patient as you wait to capture a bear sighting with your camera, and listen to the other animals in the area to help you discern if a brown bear or other large creature is ambling nearby.
While you wait to see a bear, make sure to remain quiet and patient. Look for movement in the landscape rather than looking for a brown bear walking through the trees, as their fur is excellent at concealing them among foliage.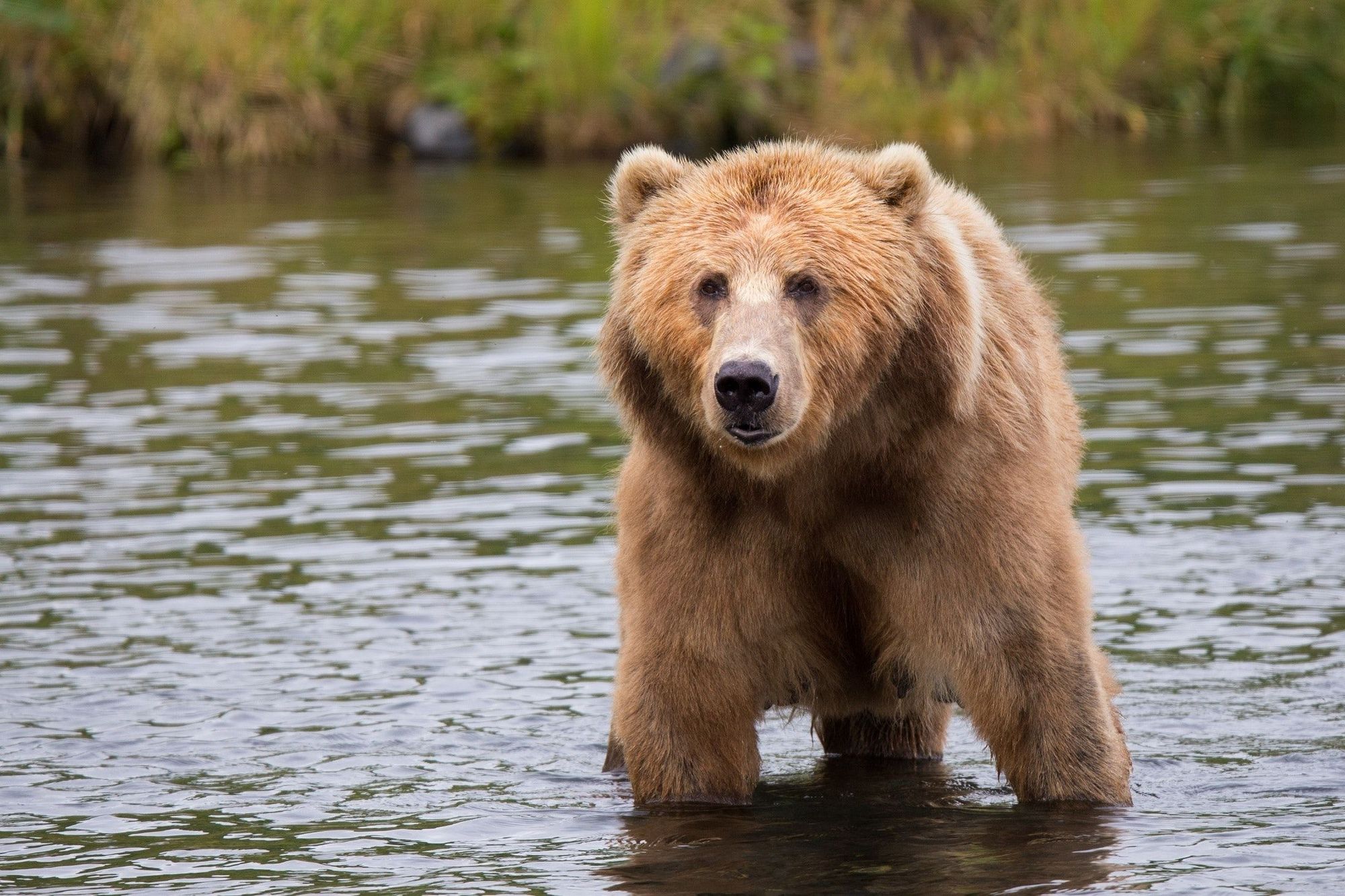 Safety Considerations For Bear Viewing
Though they are sometimes comfortable with the presence of humans, you should never approach or crowd a bear! It's almost always on the human to foster positive interaction with wildlife, so keeping your distance and following these tips will help you have a beautiful encounter with the wildlife in Alaska.
Visitors should make plenty of noise when traveling through a national park or forest, and if you have your dog with you, they should always be on a lead or left at home. Dogs have a knack for sparking curiosity in bears and have lured them back to their owners accidentally before. Keep you and Fido safe by keeping them close or safely at home.
If you're camping in the wilderness or at a national park, be sure to bear proof your food and garbage and never leave a trace of your presence behind in the wild. If you see a distant bear who does not see you, turn around and go back the way you came, or give them plenty of room as you move around them.
Make lots of noise and make yourself look big if the bear does see you. Most of the time, bears are curious about people, but they are not aggressive, so they typically will not attack. If one does attack you, curl up in the fetal position and lock your hands behind your head to protect vital organs. If that doesn't work, fight back! In most cases, a bear who attacks is young, afraid, and easily scared away by prey who fights back.

Understanding Bear Behaviors
Bears are very curious creatures who tend to live their lives solo in the forest or along the coastline. They are social, however, which means they tolerate the presence of other bears and even humans as they hunt for food and move about the wilderness.
New objects and situations scare them, but after a brief startled response, they sometimes investigate the item or location non-aggressively. Black bears are excellent at climbing trees, and although grizzlies can climb trees, they prefer to stick to the ground.
Don't be afraid if you see a bear standing on their hind legs while looking at you! Bears will stand on their haunches to get a better vantage point at something that piqued their curiosity, smell something better, or watch something more clearly. If they start to approach, just put your hands up, wave your arms slowly back and forth, and speak in a deep, loud voice to deter them.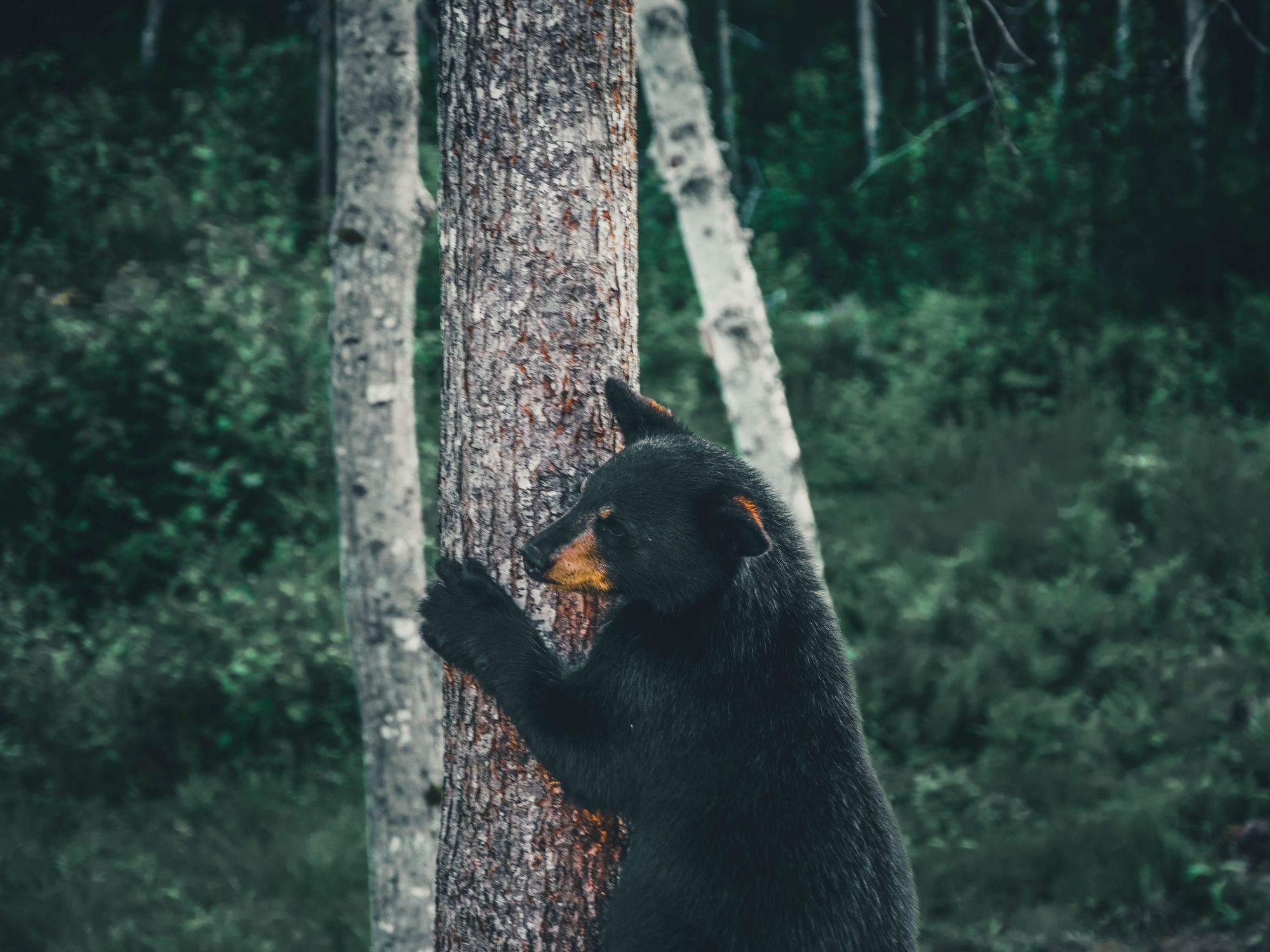 An Unbelievable Bucket-List Worthy Experience
Bears are one of the most beautiful creatures in the United States, and it's an incredible experience to see them thriving in their natural habitat. If you've never traveled to Alaska or you have never seen one of these furry friends in the wilderness before, you don't want to miss out on an unbelievable experience to see these animals in nature.
Here at Icy Strait Point Excursions, we're excited to help you have a memory-making bear-viewing experience in Alaska. Our expert guides will take you to multiple locations to search for these stunning creatures in the preserved landscape of America's final frontier!
Visit our website to book your bear viewing trip with one of our local guides!